'Tis the season to celebrate with special Christmas and New Year menus at Quest
It's beginning to feel a lot like Christmas. The festive buzz and cheer has lifted our spirits after what has been a year to forget and of course, we're going gaga with Christmas shopping. So how about we take a break from all the shopping and sit back to enjoy some culinary masterpieces that our star chefs have prepared for us over Christmas and New Year!
We've put together a list of places at Quest where you can indulge in the best of exquisite dining.
YAUATCHA
The nip in the air outside takes you into the cosy confines of Yauatcha where our talented chefs have unveiled an all-new range of festive special dishes. You can enjoy a chef's twist on the comforting Silken Tofu dim sum topped with the indulgent Caviar for small eats. The soups that will keep you warm and hearty are a Crab Meat Soup with Egg White for the non-vegetarians and the umami Seaweed & Tofu Clear soups for the vegetarians. For the mains our chef has showcased a la Yauatcha style Stir-Fry Chinese Cabbage with Black Mushroom and Truffle and Kolkata's favourite Prawns in Xo Sauce. Yauatcha's humble Fried Rice is tossed with Crab Meat and Truffle and is sure to tantalise your taste buds.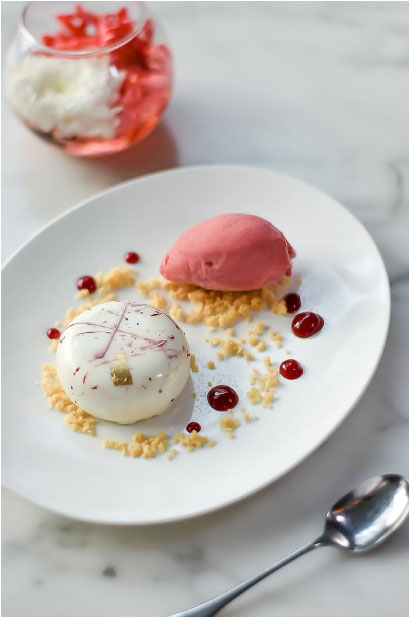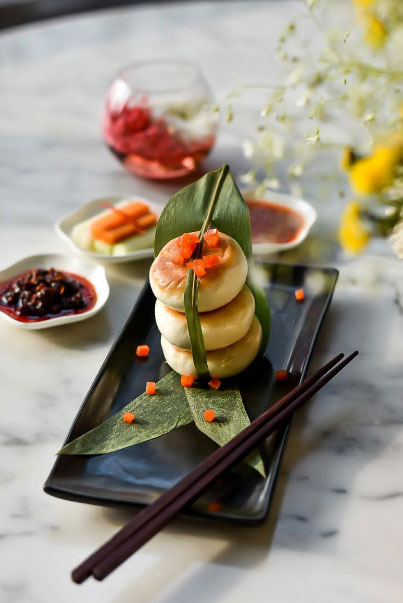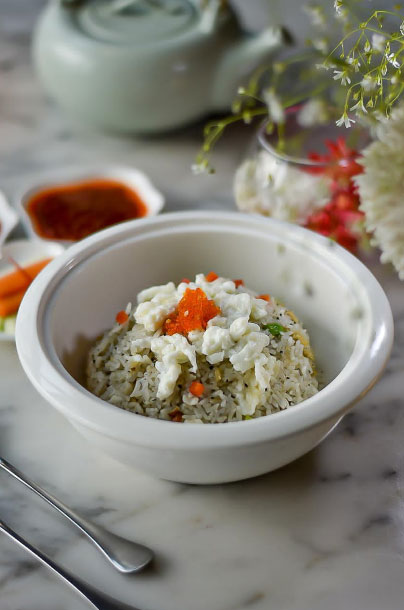 SERAFINA
This festive season, Serafina is here to showcase the finest of their Italian cuisine. To revel in the festive fervour, Serafina has specially curated signature cocktails which include Holly Jolly, for vodka lovers, Rudolph on Run, for those who keep calm and enjoy scotch, Bitter and Bold, those who would like to invest in good vermouth, Startini, a delicious Martini, and Spiced Holiday & Santa-Gria, for Sangria lovers! Switch over to mouthwatering delights and you have Pomodoro Burrata Insalata, Cresapell Verdure, Cottage Cheese Saffron Sauce served with Spicy Risotto, Pesce Puttanesca and Pollo Arrosto to treat your taste buds this season.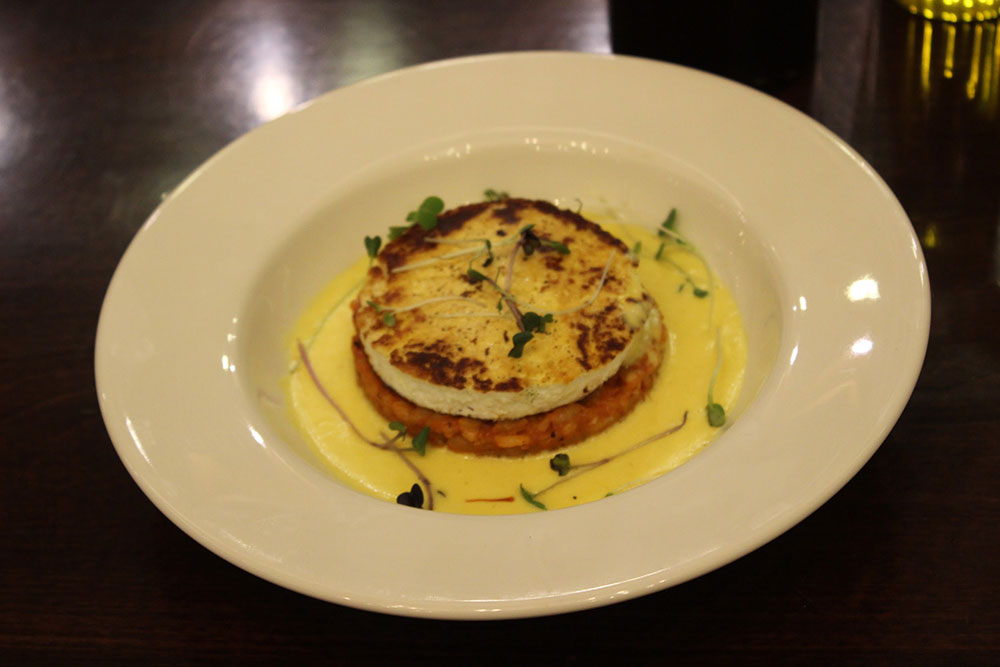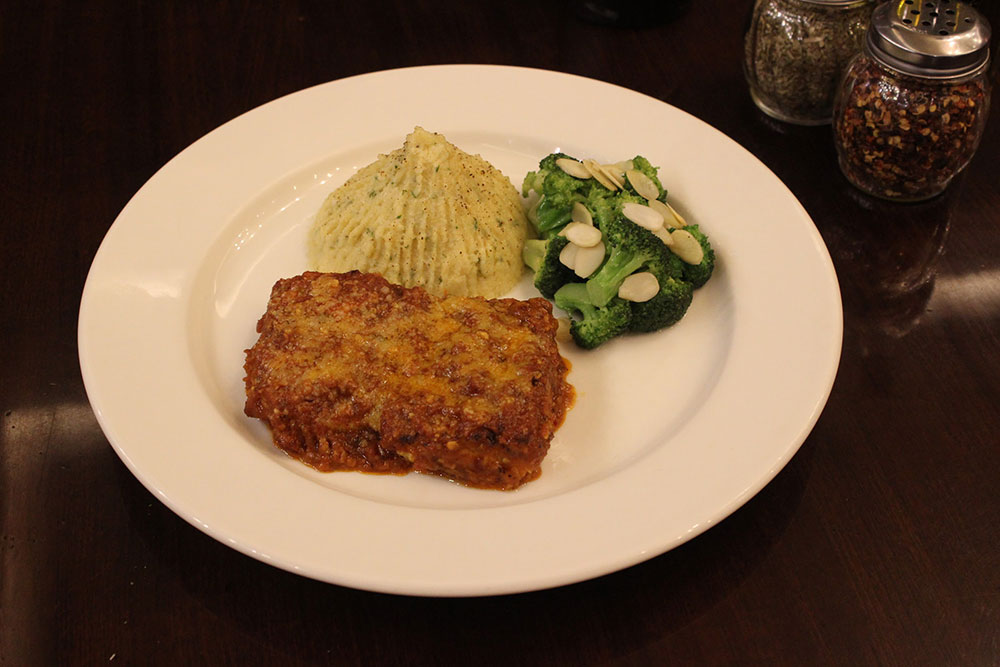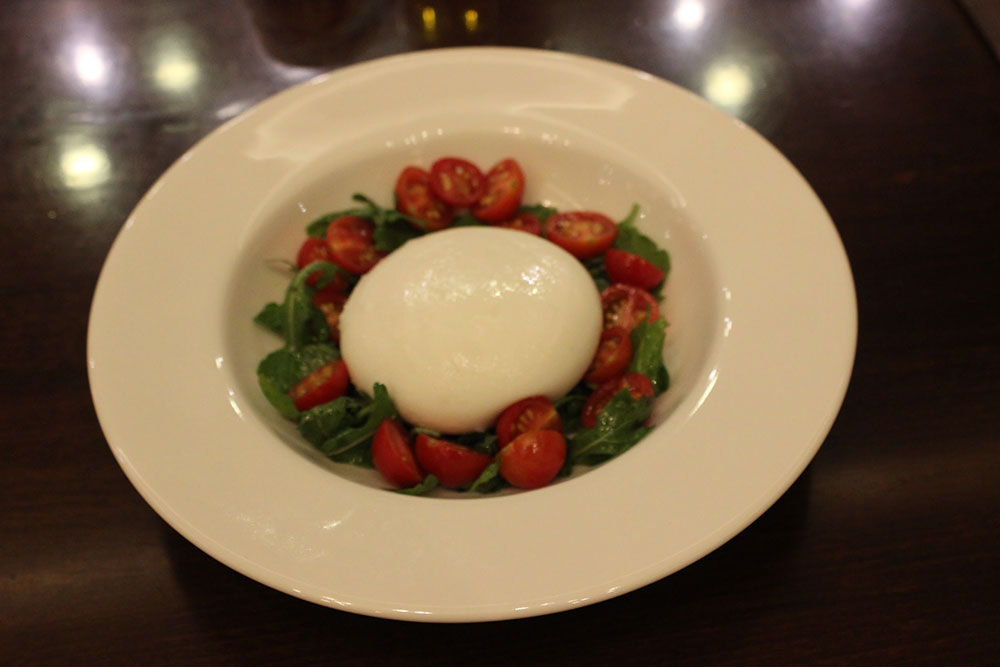 AAJISAI
Let's start one step at a time. You'll want to order some cocktails first, right? You can go with Aajisai's Winter Wonderland, fresh cranberry infused vodka shaken with elderflower liqueur and simple syrup garnish, served in fresh mint leaves and white sugar rimmed glass. If you're intoxicated by the Christmas spirit, you can try Jingle All The Way, made with bourbon whiskey, grenadine, lemon juice and splash of maraschino cherry syrup all shake and top with sparkling soda. Or you can try Santa is Coming to Town, special Cocktail made with infused vodka, strawberry, superfine sugar pineapple juice blended all together, topped with sparkling soda. For Christmas Specials hand rolled Sushi we suggest Hokaido Futo Maki, or the Avacado Cream Cheese Maki and for appetizers you can try the Cheese Chicken Tonkatsu or the Khusiage Tako Balls.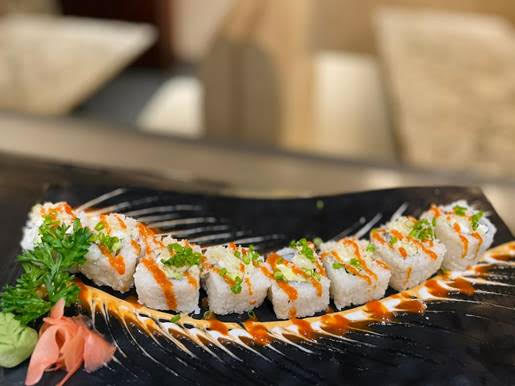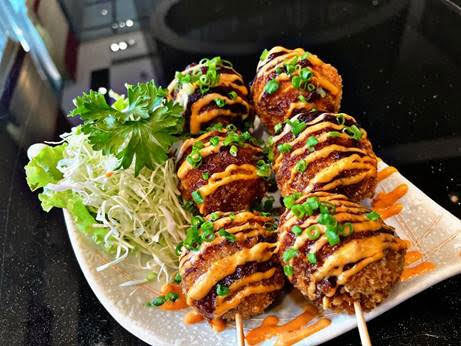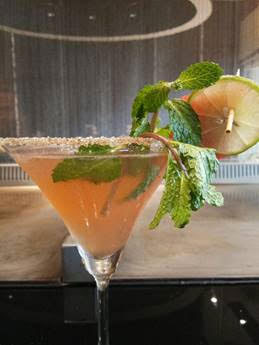 BOMBAY BRASSERIE
The Christmas and New Year spirit is incomplete without the taste of some desi delights. Starting from the appetizers, you can go for the Roasted Sweet Potato that is char grilled with warm Indian spices served with chilli tamarind chutney and dusted with pomegranate crumble or the Murgh Gilafi Seekh that is served with masala paratha & fresh coriander chutney. When looking at the main course, you can try the Sarson ka Saag with Makki ki Roti topped with a dollop of butter and Dum ki Nalli with Saffron Kulcha. You can also choose to opt for the all time hunger pang saviour: the North Indian delicacy Biryani or the Tikka Paneer Dum Biryani which is char grilled and rice is cooked with saffron and herbs. Last but not the least is our Mutton Boti Dum Biryani that is slow cooked lamb and rice on dum with "potli masala" – a bouquet of whole garam masala.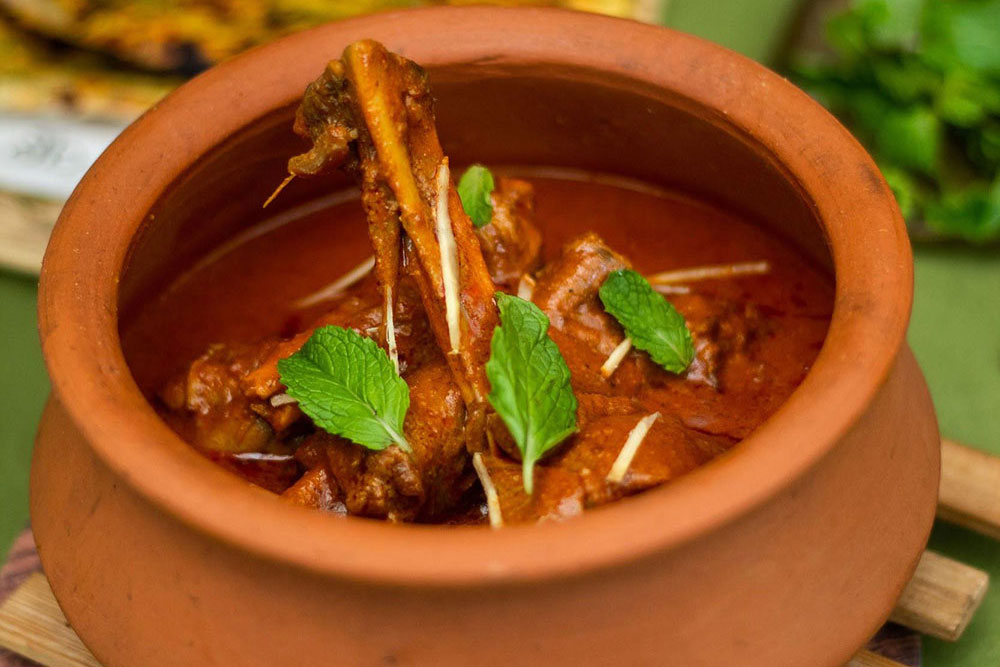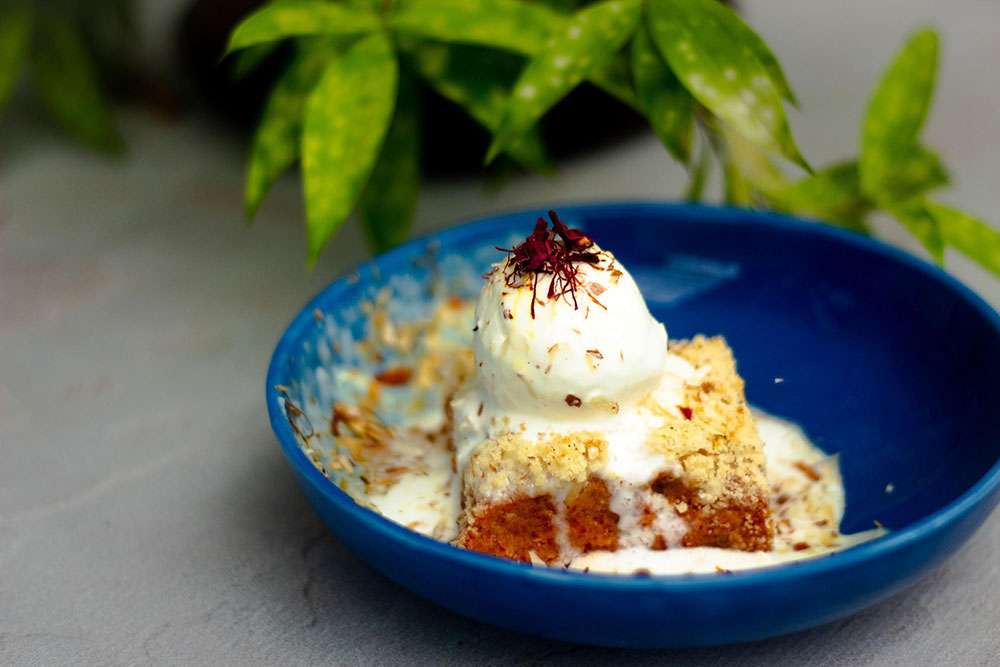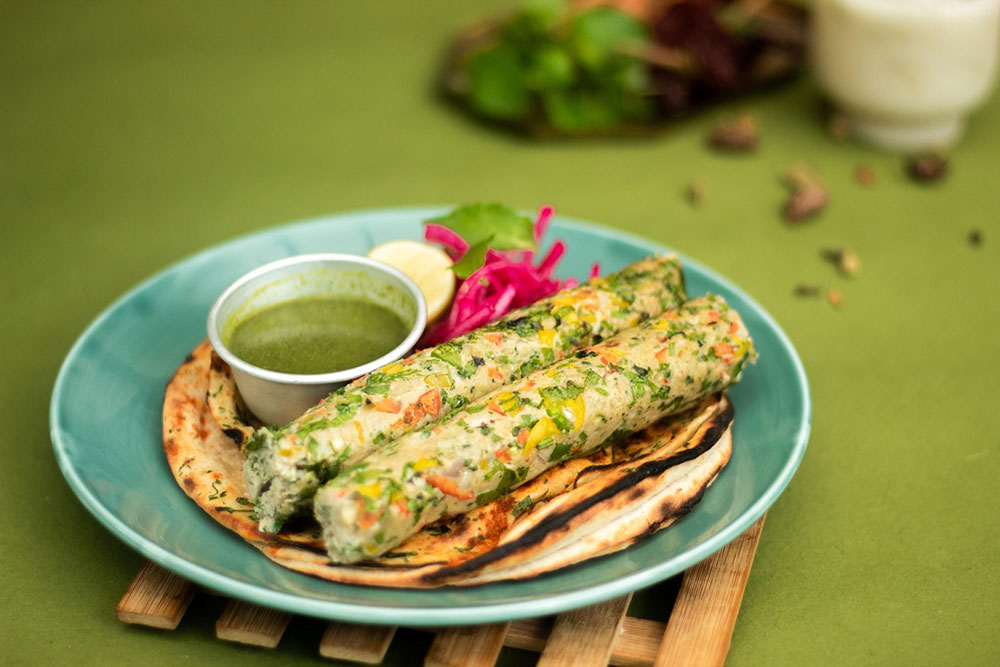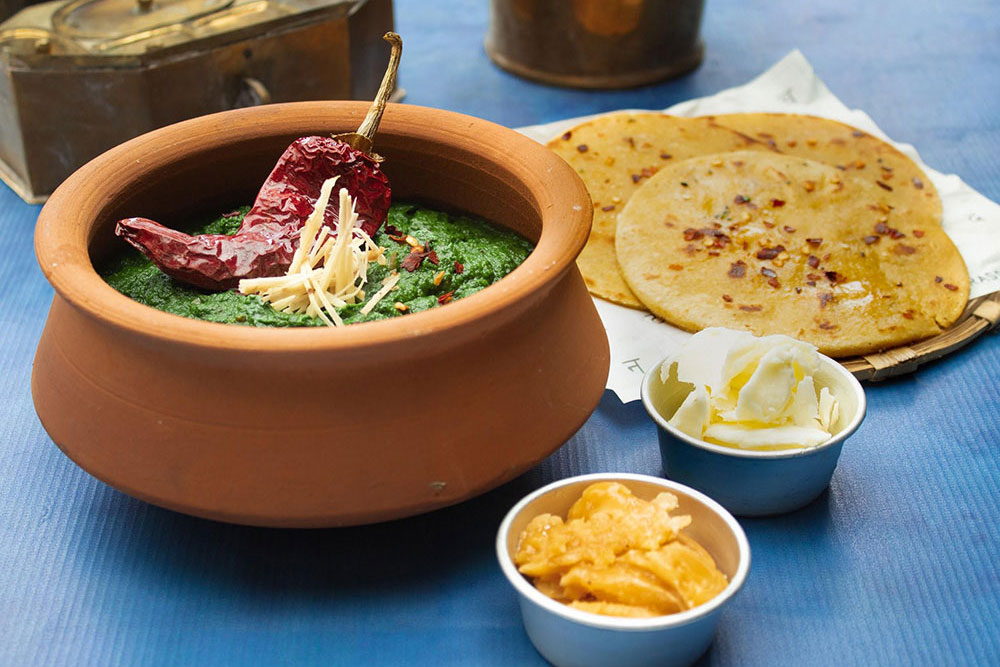 SKAI
If you're looking for pure heavenly taste this festive season then SKAI is the place you want to be! A specially curated Christmas Menu will satiate your cravings. The Sweet Potato Chaat, the Blackbean Galoti and the Vegetable Profiteroles with Paneer Makhni make for completely flawless meals and tastes like heaven on your palate. The Sweet Potato & Jalapeno Gougeres is incredibly tasty and crowd pleasing and the Chicken Quesadilla is a delicious Mexican comfort food that you will go crazy for. For an authentic taste, try the Chicken Satay with Peanut Espuma that is perfectly grilled and served with mouthwatering peanut sauce. You can end your meal on a sugary note with the Apple and Brown Butter Risotto to add the sweetness and depth. You can be a part of our Christmas Eve party on December 24th from 6 PM or you can join us on 25th December for our special Christmas Affair: lunch and mocktails at INR 1500 and lunch with unlimited selected alcohol at INR 2000.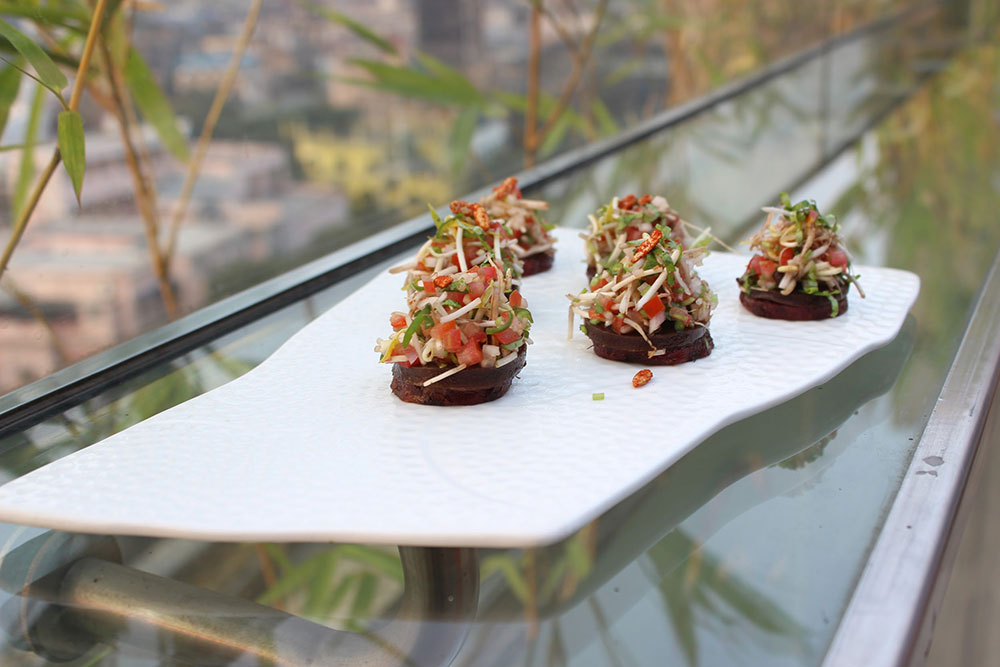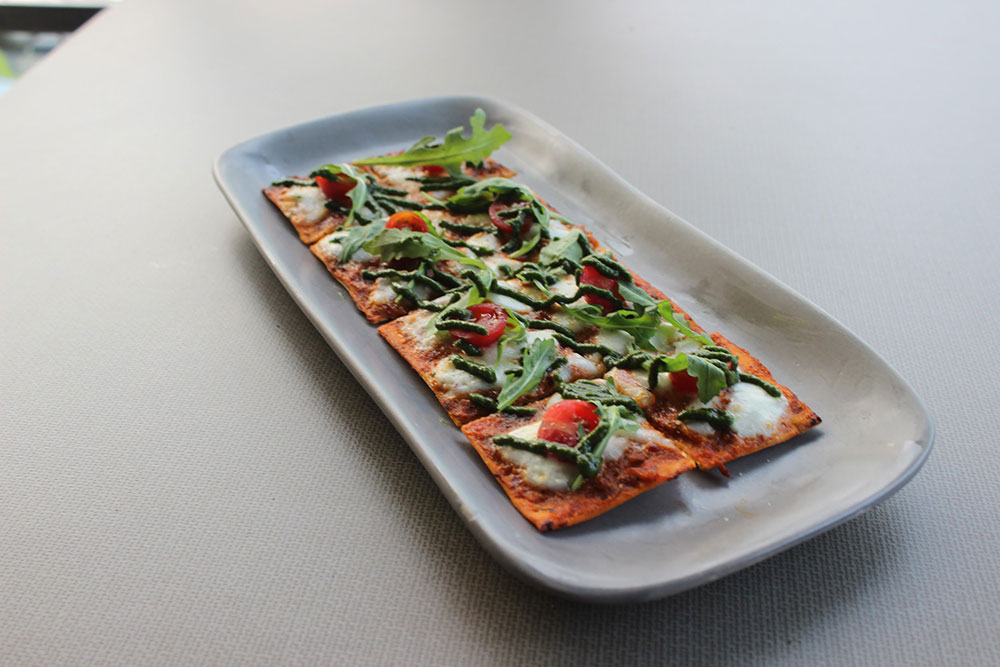 INDIGO DELICATESSEN
Indigo Deli brings to your platter some Christmas Special delicacies and desserts that will touch your heart in a warm way and give you something extra to cheer about. The Christmas Special cuisine includes four heavenly delicious Italian dishes: Saffron Ricotta Ravioli in Hazelnut Butter with Morel, Bell Pepper Coulis Risotto with Water Chestnut & Corn served with Old Reggiano. Fish and meat lovers can enjoy Scottish Salmon with Green Pea Mashed, Mustard Glaze Carrot & Citrus Beurre Blanc and Red Wine Braised Lamb Ragout with Brown Onion, Rice Pilaf and Buttered Broccoli & Prune Chutney. To end the evening on a sweet note we have a saccharine layout which includes Strawberry Soufflé, Basil Anglaise and Pecan Pie with Caramel Sauce & Vanilla Ice Cream. To switch the taste you can also try out our New House Special Cocktails: Indigo Merry – the bloody Mary done the deli way, Royal Cobbler Slush – watermelon, basil, ginger with vodka & Orange Baller – orange marmalade and thyme, old fashioned.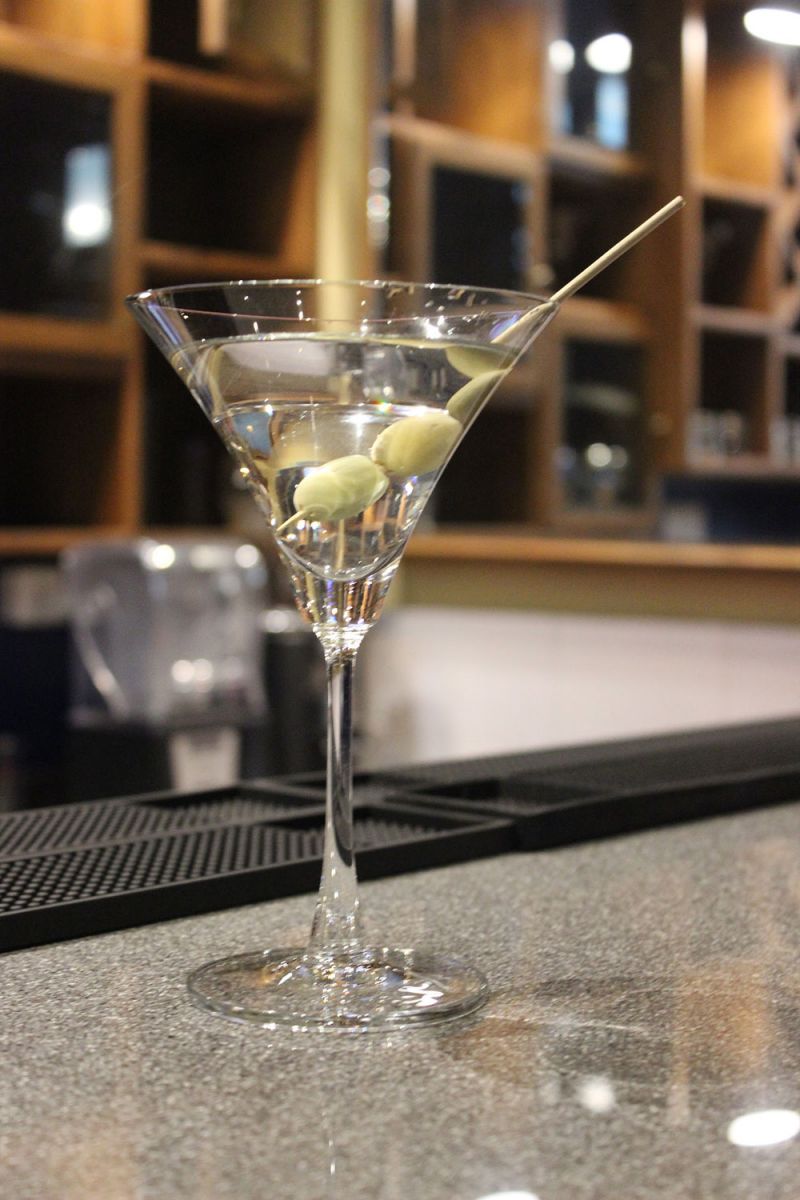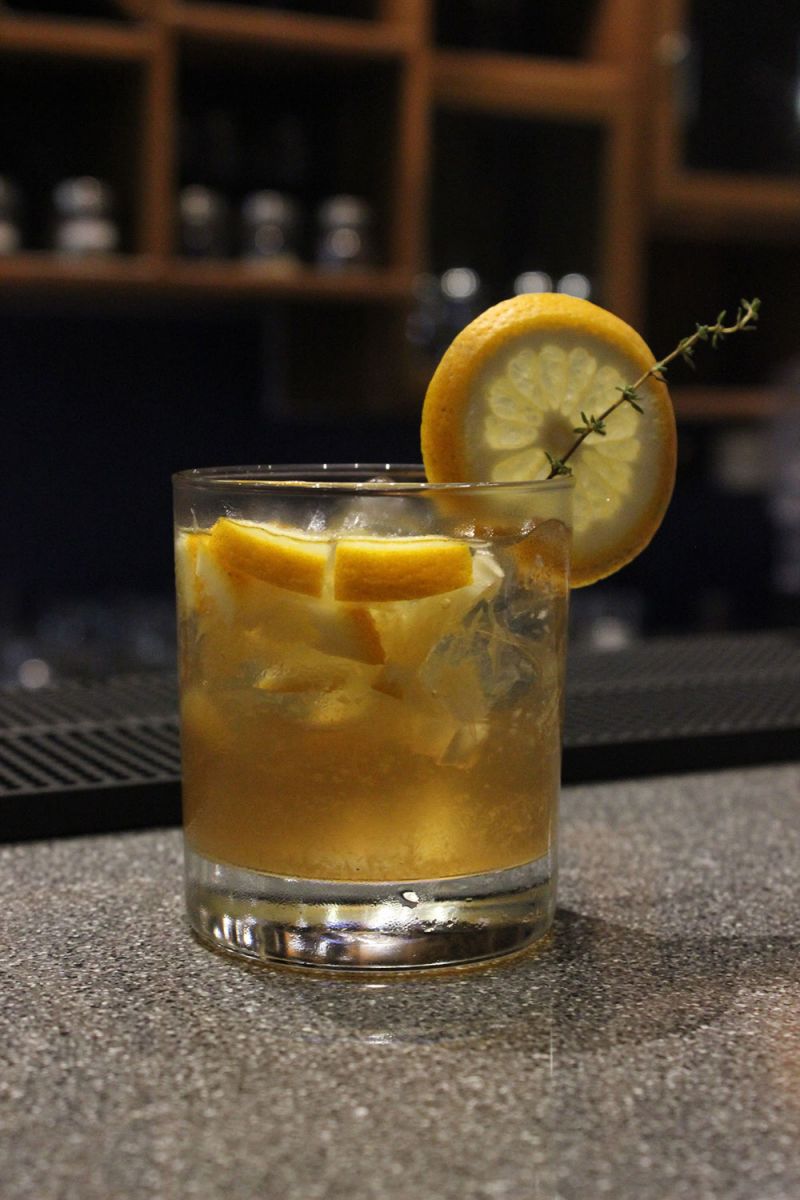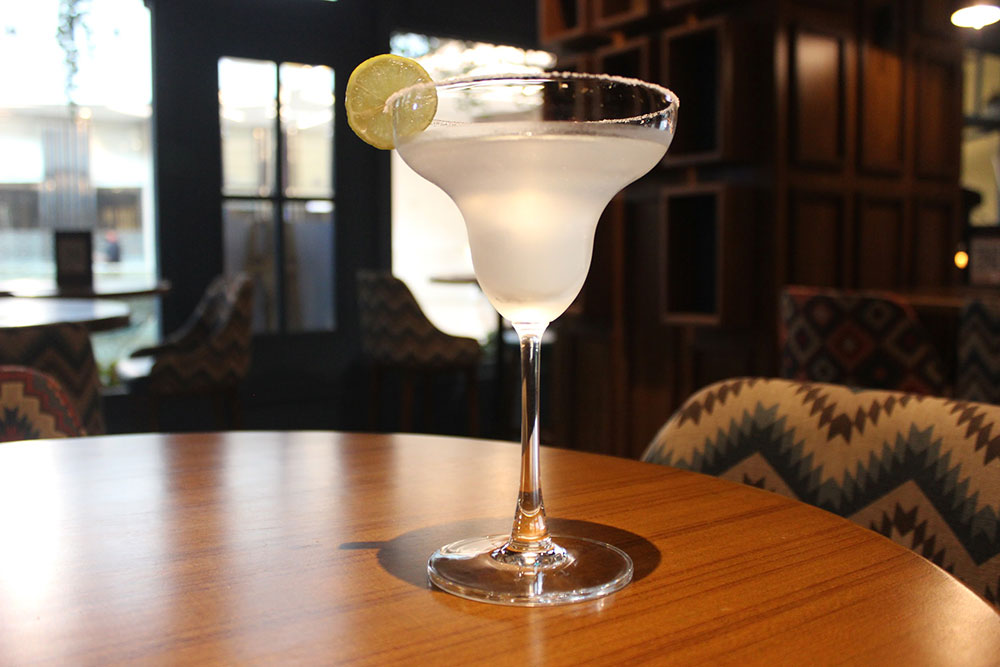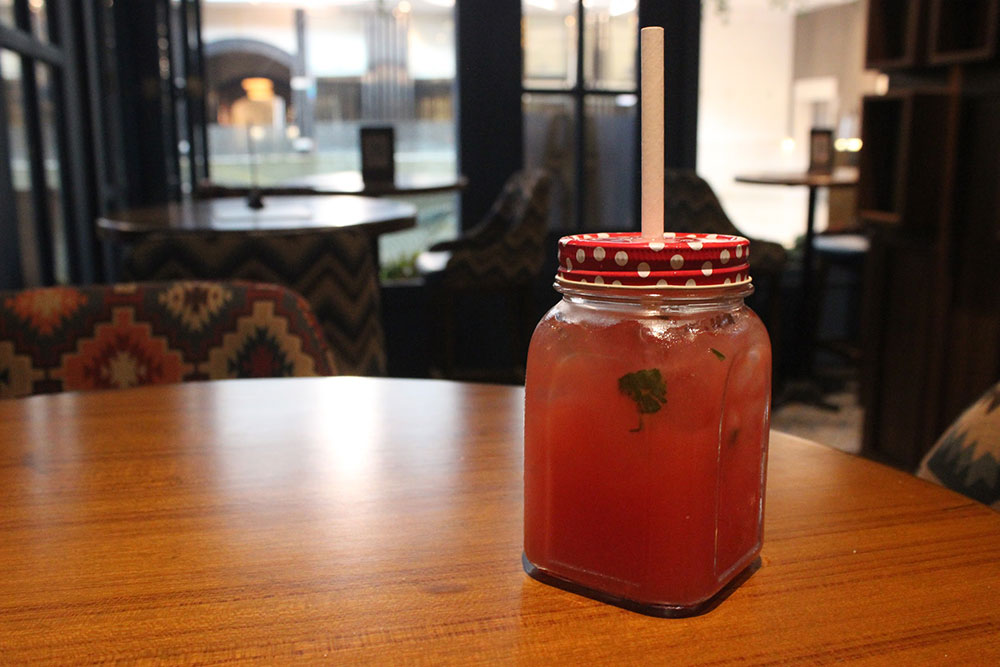 Q33
Q33 is here to make your life sweeter this christmas season. From seasonal cakes, tarts & cookies, your sweet tooth will enjoy our christmas and new year specials like never before! To keep one healthy and fit in this festive season, we have Buckwheat, Ragi & Oats Cookies & Buckwheat, Ragi & Oats Cookies Multigrain. If you're looking to luxuriate in some exceptional sugary treats then our Chocolate Chip Cookies and Cranberry Cookies are your go to option. We also have some seasonal special cakes that can be enjoyed by you and your family, from Plain Butter Cake, Rich Fruit Cake, Special Dundee Cake, Rich Plum Cake, Strawberry Chocolate Cake and Strawberry Tarts.
So drop by at Quest to make the most of our delectable delights at our fine dining restaurants specially curated this Christmas and New Year season just for you!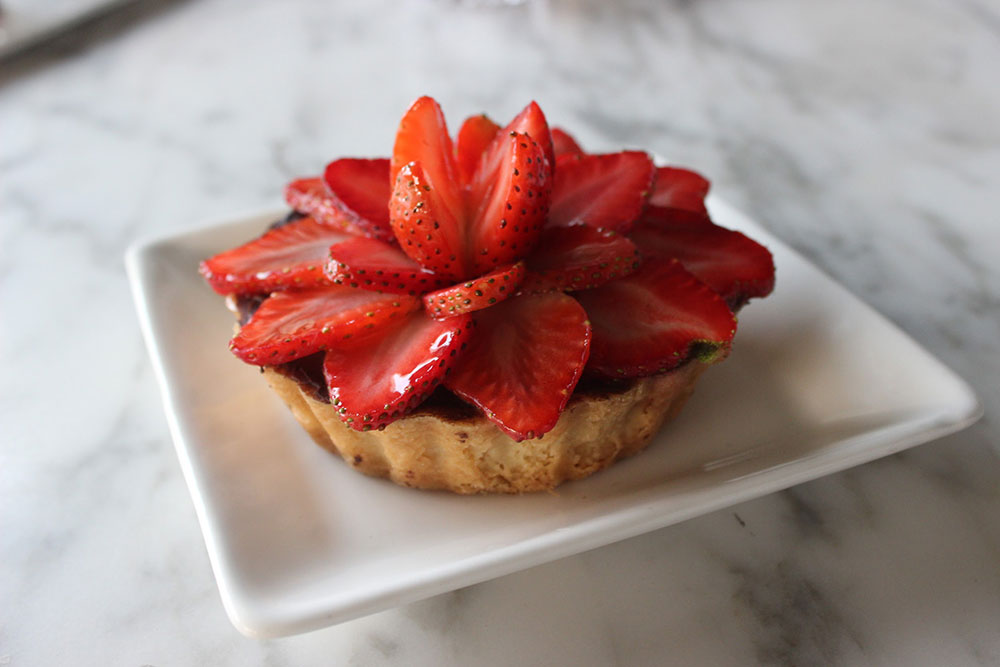 THE IRISH HOUSE
The magical wonders of Irish House are here to fill your palate with flavourful delights. Meat lovers can savour the Flame Grilled Chicken Sandwich, irresistible Christmas Pork Ribs glazed with a peach BBQ sauce and served with roasted baby tubers, and the Irish Lamb Stew, cooked with red wine and demi sauce. The dishes for the vegetarians include Roasted Brussels Winter Salad and Double Decker Stuffed Steak. If you're still yearning for more, enjoy our Chocolate Caramel Tart - A decadent dessert with a rich hazelnut chocolate ganache topped with a layer of gooey salted caramel. It blends well with our Christmas Special Cocktails: XMAS Rosemary Margarita, Santa's Mimosa and Irish Butter Beer.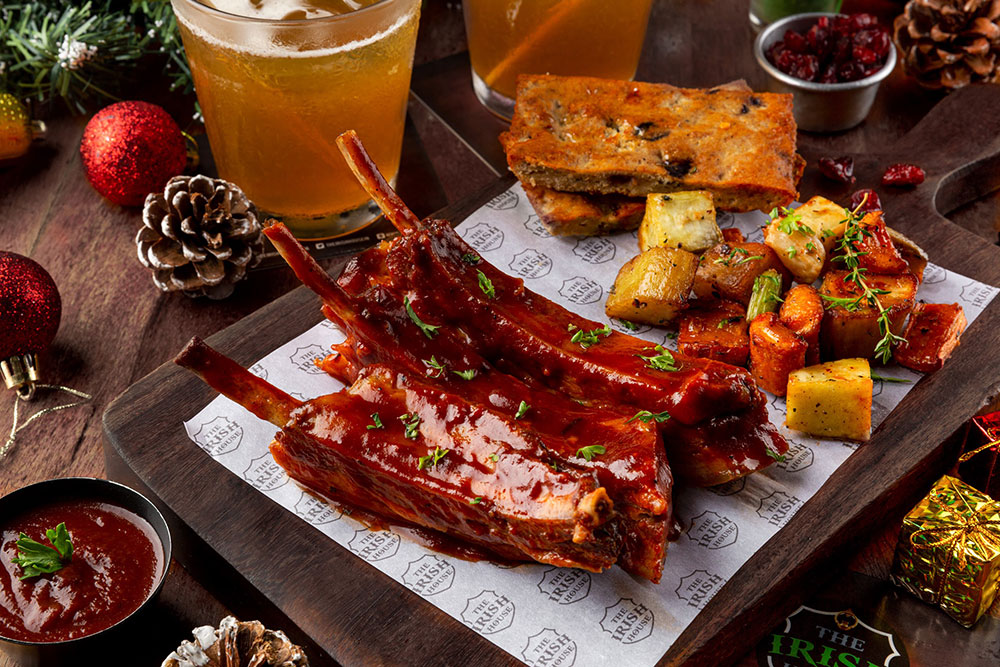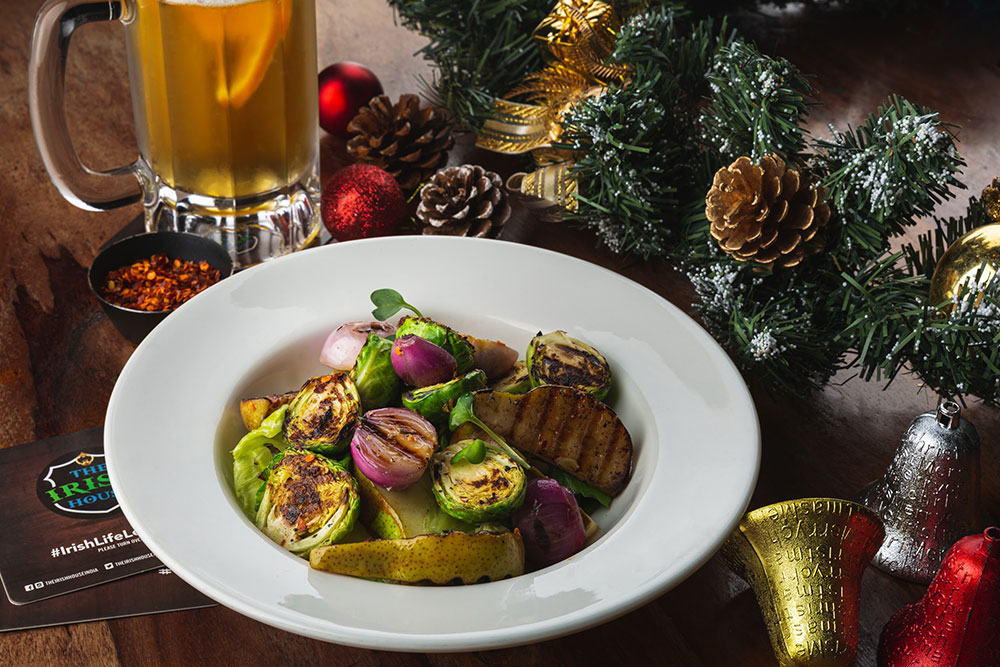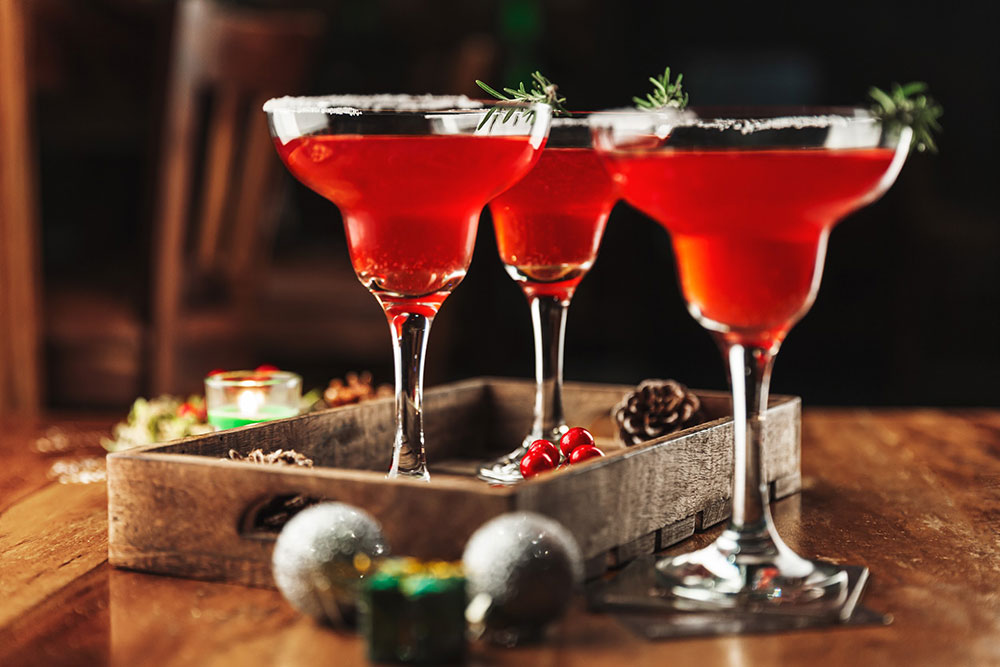 So drop by at Quest to make the most of our delectable delights at our fine dining restaurants specially curated this Christmas and New Year season just for you!