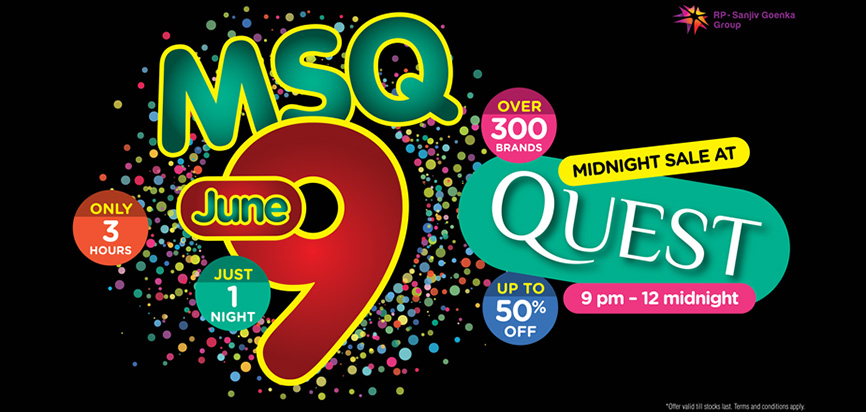 MSQ Hacks For The Super-excited Shopaholic
On Saturday, 9th June, Kolkata will be gearing up for the super-duper shopping spree at 9pm! With new-season looks, luxury items at jaw-dropping prices, mega discounts on apparel, electronics, jewellery and more, the atmosphere at Quest will be crazy and electrifying!
to shop like a pro, plan ahead with these cool msq Hacks
#make a priority list
Keep a priority list ready and have it at your fingertips when the MSQ starts. Download the Quest Mall App and follow us on Facebook, Twitter & Instagram to check out the latest offers, discounts and updates on MSQ 2018.
#shop comfortably
Grab a bite before you arrive and carry a water bottle to avoid visiting the crowded food court. And to have a smooth run, make sure you ditch those heels and slip into comfortable flats.
#be smart parents
Chaotic crowds can be scary for your little ones. The smarter thing would be to keep them happy, safe, sound and with family members who are not out shopping.
#know the msq route
Avoid last-minute glitches by checking out the MSQ Traffic Guide Map before you start. Don't get caught off-guard as traffic will be moving in only a specific route that day.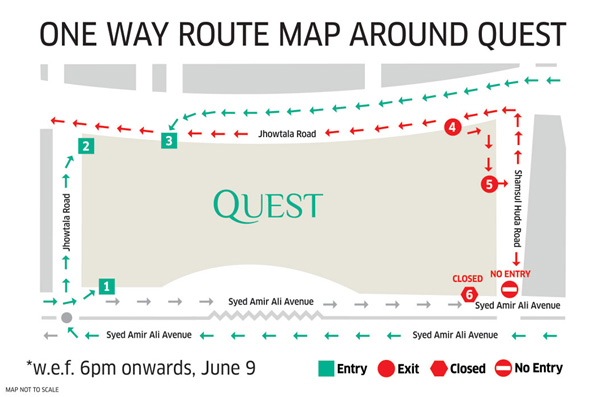 You know you must own a Coach, when you can't settle for anything less than luxury. Coach launches its limited-edition bag that will retail exclusively in India designed especially for Diwali. The collection features a never seen before platinum Parker shoulder bag crafted in metallic refined leather, finished in brass colored hardware. Available at Coach's exclusive outlet at Quest.
#park smart
On D-day, start early and look out for parking signs. Parking inside the mall premises will be allowed only if you are driving yourself. Otherwise, chauffeur driven cars will have to park outside.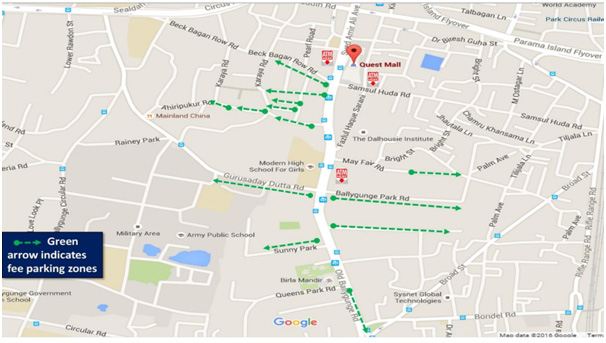 #follow mall etiquette
As the sale attracts a huge crowd, keep basic mall etiquette in mind. Keep your cool with store staff, respect personal space, keep washrooms clean and avoid rushing up and down the escalators.
#keep track of personal items
Bring along a friend or a family member to help you manage your personal belongings while you rush around like a kid lost in a candy store, hands full of shopping bags.
the countdown has begun, only a few days to go! so are you ready for the 9th? because your quest for happiness begins right here