Holi Offers 2021
Adding those extra hues in your life
Yes, flaunting the ever colorful Holi collection of coveted Indian apparels, natural skin care products, and jewelleries only at Quest. Whether you want to shoot water guns or throw balloons or smear perfumed organic colours or arrange for an unforgettable party at home all decked– Avail these Holi Offers to add those extra hues in your life.
The Range Of Offers to Delight and Excite:
1. FOREST ESSENTIALS - The Shield to your skin this Holi!
While originally, the colours used in Holi celebrations were made of natural, plant based sources such as Turmeric (Yellow Colour), Rose (Red Colour), and Henna (Green Colour), today, chemically charged colours are used, that are not only harmful for your skin but also for the overall health of the body. As Ayurveda believes prevention is better than cure, it is recommended to prepare your skin well in advance to shield your skin from the ill effects of chemical colours with Forest Essentials this Holi. Discover the special gifts for Holi where if you shop for INR 12,999 you receive a special Holi Gift Box worth INR 4,999 with our delightful selection of Ayurvedic products to prep and soothe your skin, pre and post the traditional celebrations of Holi.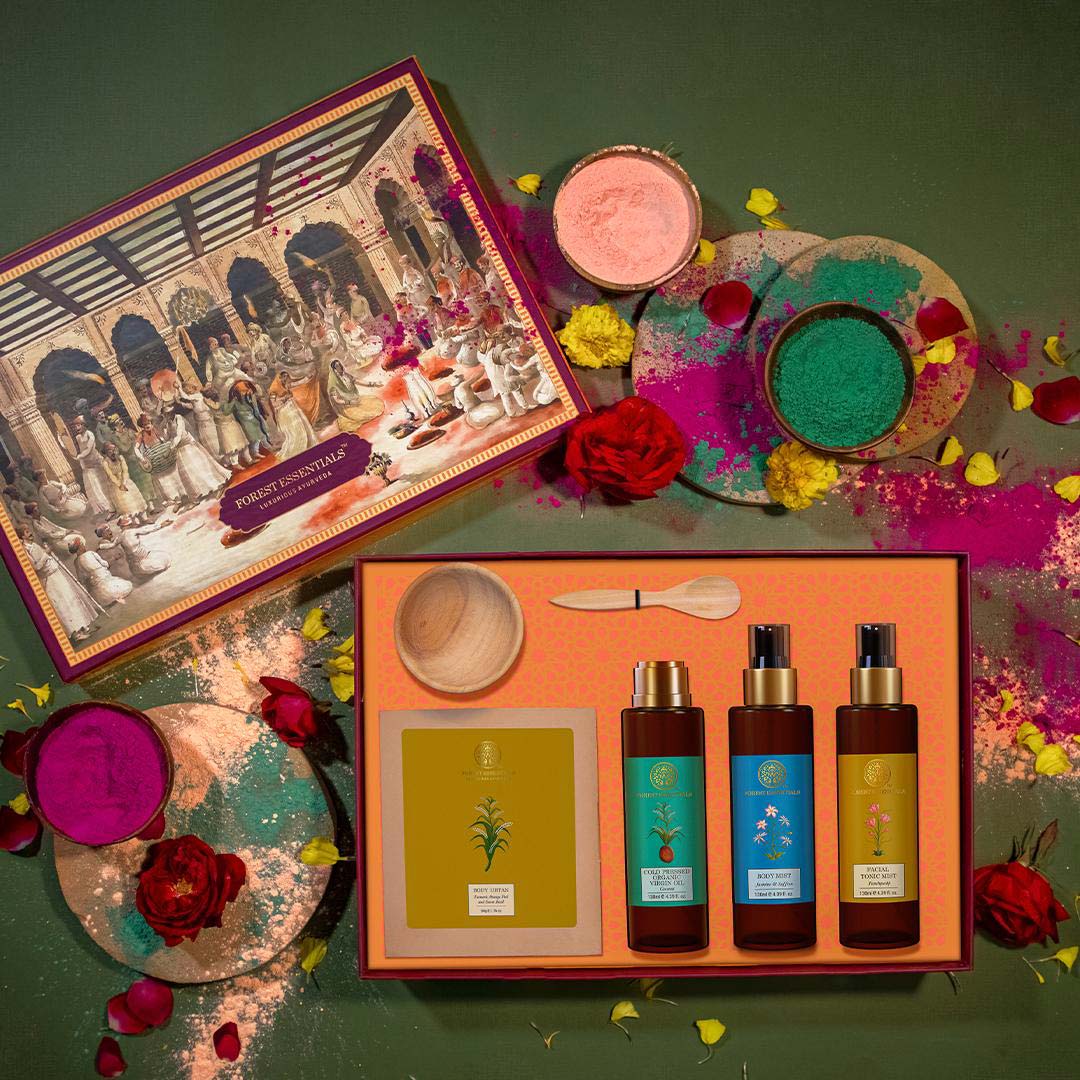 2. KAMA AYURVEDA - Letting you go all Organic this Holi!
Natural Holi Colors with Love from Avacayam! Kama Ayurveda is giving out complimentary Avacayam Holi colours with every purchase made. Continuing the special Holi tradition, they have again come together with their Social Impact Partner Prabhat to bring you their natural and cruelty free holi colours made from flowers. Also, if you know, the avacayam colour program employs specially abled people to recycle & upcycle these flowers to make safe-for-skin & kind holi colours.
Traditionally the Holi colours are made with naturally beneficial ingredients like hibiscus flowers, henna leaves, kesar, sandalwood and more. These are not just gentle on your skin, hair and eyes but even cleanse and clear the dead skin. Also get this seasons' most special and limited-edition of the 'Essential Beauty Box' complimentary on purchases made above Rs. 5000. Most of the ingredients used in Avacayam Holi Colors are for invigorating the body and giving it a healthy glow. So go organic this holi, and give your skin the 'Essential Beauty Box' treatment resulting to a sunshine glow!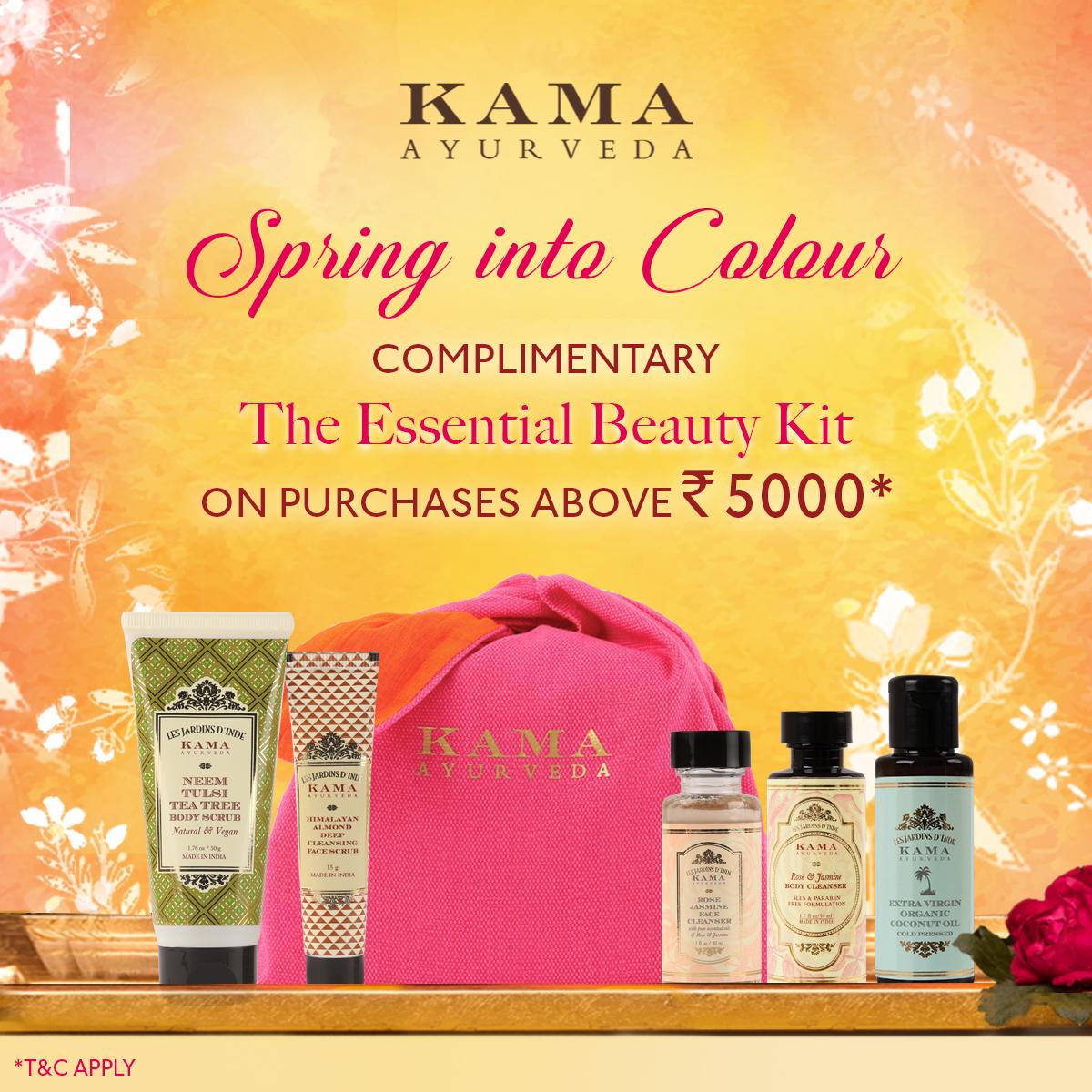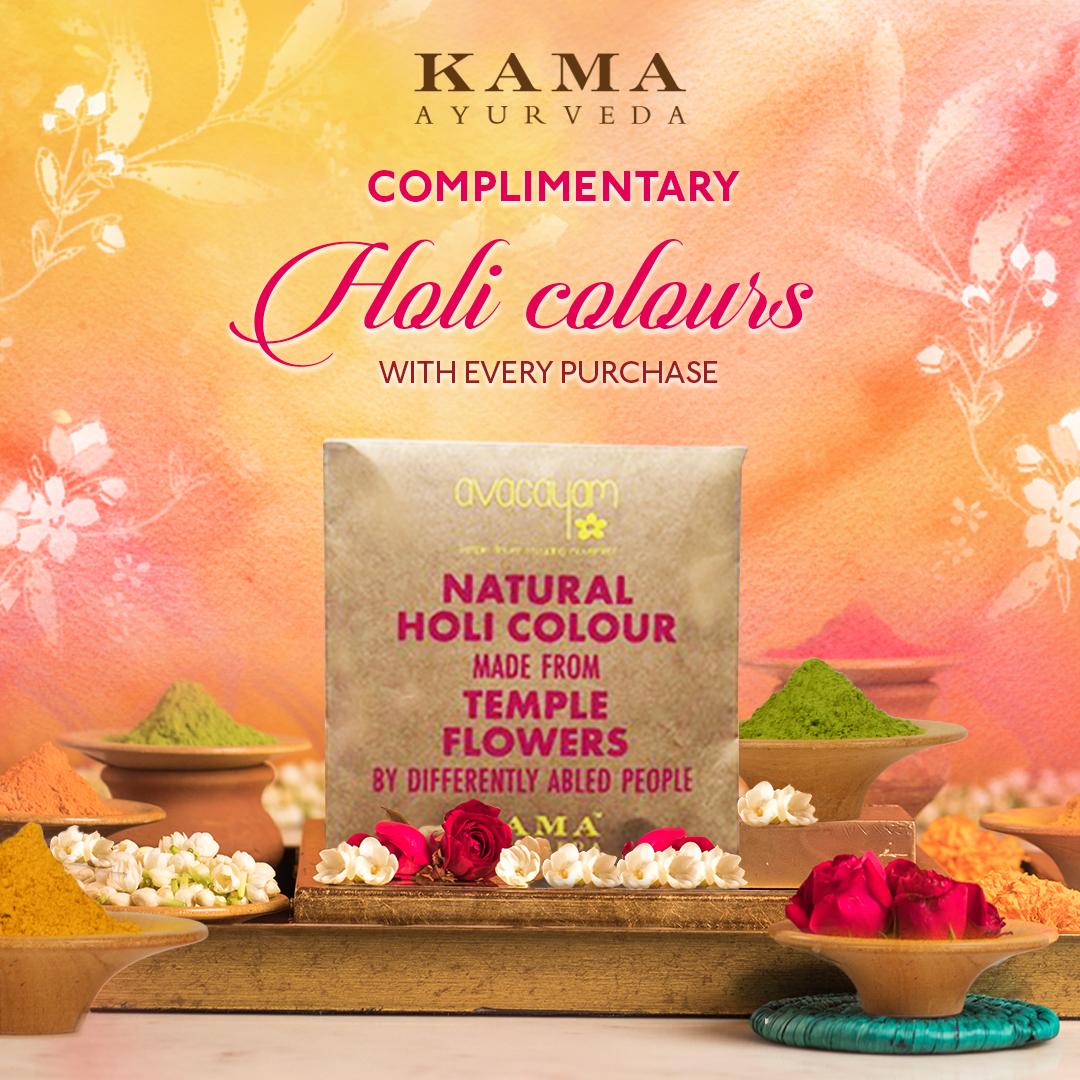 3. INDYA - Indian Wear, the 'Cultural Costume'!
Traditions, cheer, and moments with the family that turn into memories, it finally is the most colorful time of the year! If you haven't got your Holi look together yet, there's no reason to fret, because well, Indya's here to help. Be it a traditional, stately pick, or an Indie breezy piece, Indya brings you an edit of clothes that spell aesthetics, art, and comfort with an exclusive Holi Offer of flat Rs.750 Off on purchase of Rs.5000 and above.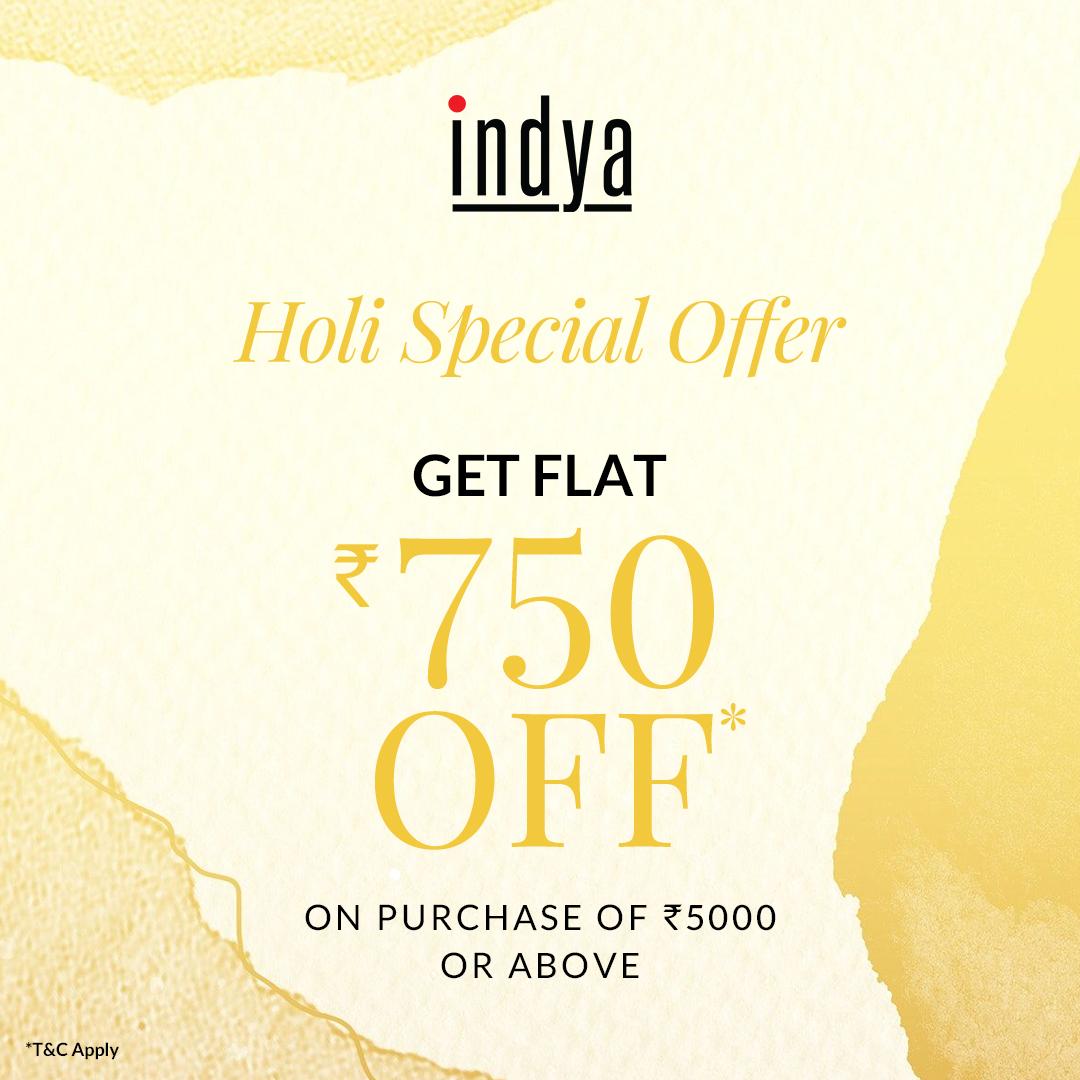 4. TRIBE BY AMRAPALI- The Rustic traditional touch to your Holi outfit!
Just in time for Holi at Tribe by Amrapali! Enjoy flat 10% discount on all of Tribe's handcrafted jewellery, along with an extra 10% off on selected styles. Combining the core essence of the traditional Holi with experimental handcrafted designs to create contemporary and affordable jewellery accessories to complete your Holi #ootd.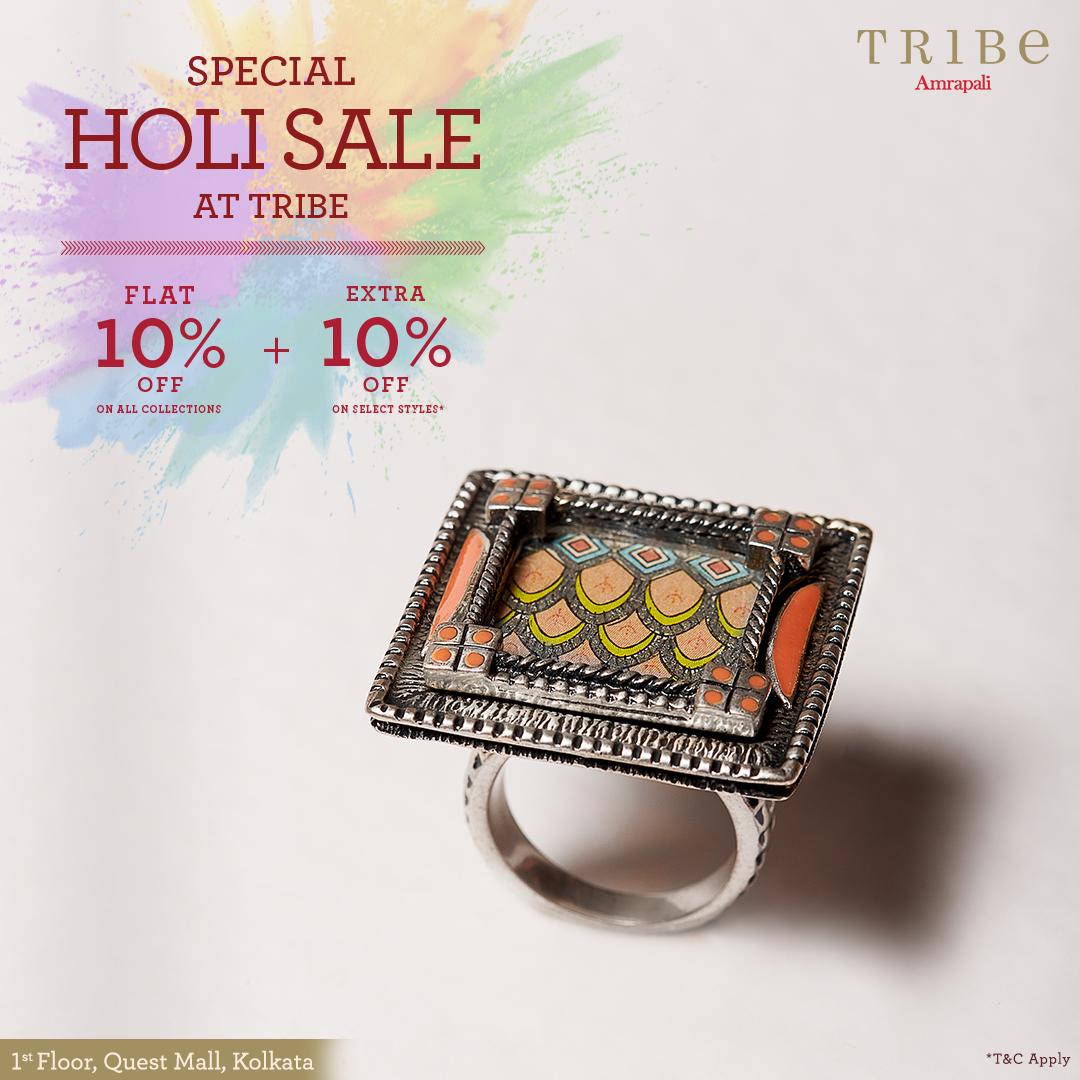 5. L'OCCITANE - Pretty up yourself with natural goodness!
Don't let fun impact your skin this Holi! Discover their best-selling range of natural face care products that gives you healthy and radiant skin, perfect for the post Holi skin care regime. Get a face and body duo worth Rs.700 on purchase of Rs. 4,200 or above for squeaky clean skin. The offer is valid from 27th to 29th March, 2021.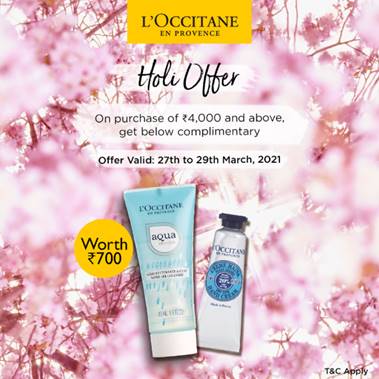 So, this year, get ready to fearlessly enjoy the festival of colors with your friends and family by protecting your glowing skin from all the chemicals and dust in your favourite Holi outfit! Hurry up and celebrate the colors of life this Holi and grab these offers while you can only from Quest!